Good Evening Members,
I apologize for the late post. Below is a bunch of information to assist you in finding the site and what to do when you arrive. Additionally the course video is linked below.
First and foremost we will be at Suffolk Executive Airport, NOT Hampton Roads Executive Airport. If you find yourself at HREA something has gone wrong.
If you put in Suffolk Executive Airport into your GPS it will get you most of the way there, however the entrance we use is not the main entrance to the airport. Below is a map showing you where to enter.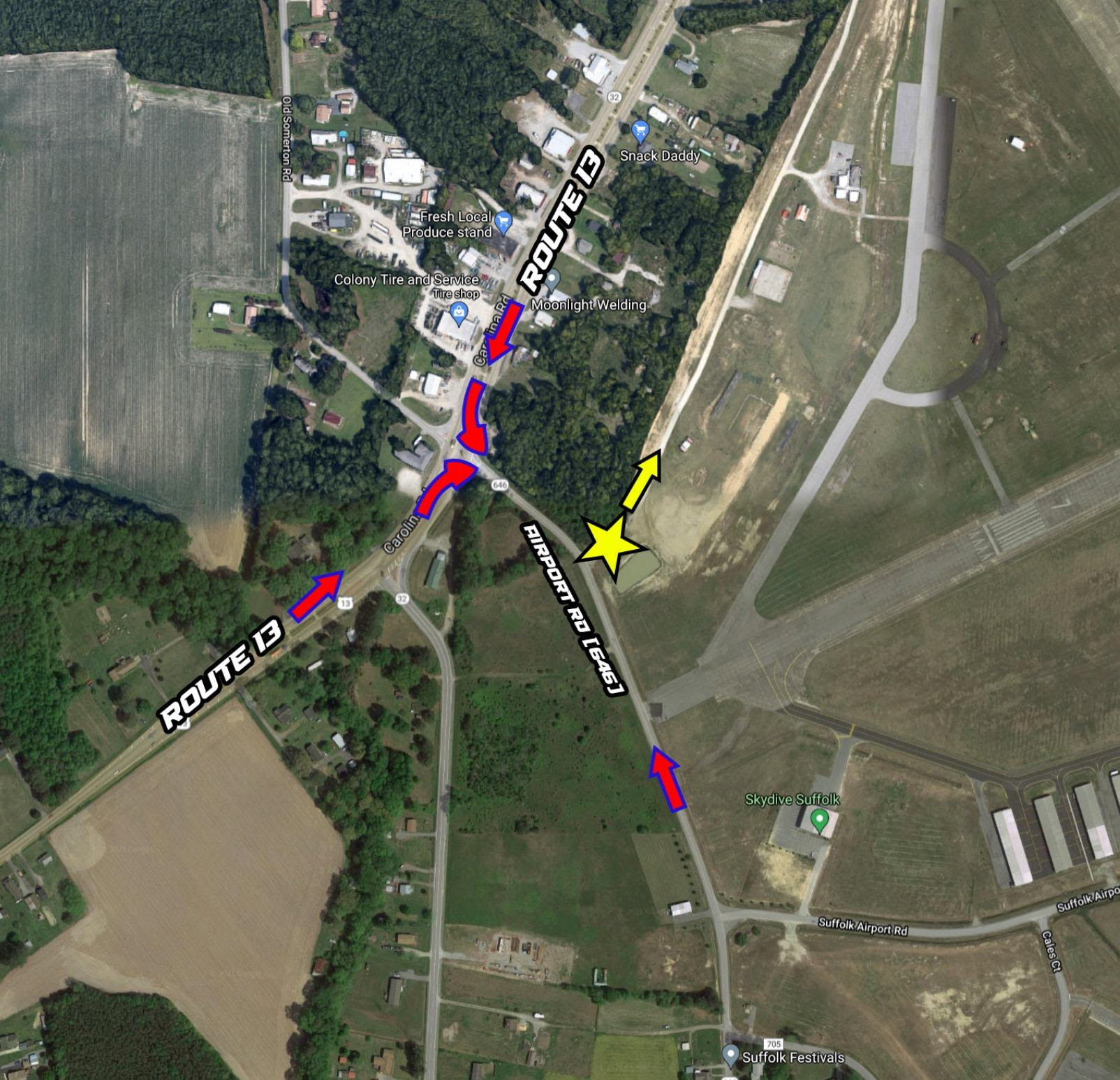 If you are coming from Route 13 it will be your first left after turning onto airport drive. If you are coming from airport drive it will be the last right before 13.
Once you have successfully found the hidden entrance you will head down the long access road and will be checked in at the end. Please make a right after check in and make your way to paddock. THIS HAS CHANGED from last year so please review the site map below.
For those of you with trucks and trailers, please park in the designated areas as marked here. Everyone else, please find space in the rest of paddock and leave the trailer spaces open.
Finally, you may find the course video here: https://youtu.be/MYNgCudVNkI